We watched from our car windows as the clouds made shapes, and soon reached what was a French settlement in India, Puducherry (Pondicherry or Pondy, with love).
Our choice of stay was
Neemrana's La Maison Tamoule.
An idyllic establishment bathing in antiquity – welcoming duplex rooms of typical 19th century architecture, wooden walls, 
patterns on red mud floors, an open courtyard, a tall patio, and 
a
n instant sense of coziness. 
First, we got lunch at La Villa Shanti located amidst former colonial French homes, the luxury of the sea breeze and the indulgent, fresh home-style food, well…c'est la vie! 
Wandering off into the charming French quarter was a delight all for the angelic churches, neatly arranged mustard coloured bungalows, irregular curio shops, and them lively bars. 
We then 
quickly pinpointed a sea-facing restaurant and sat ourselves snugly in the pretty picture it painted.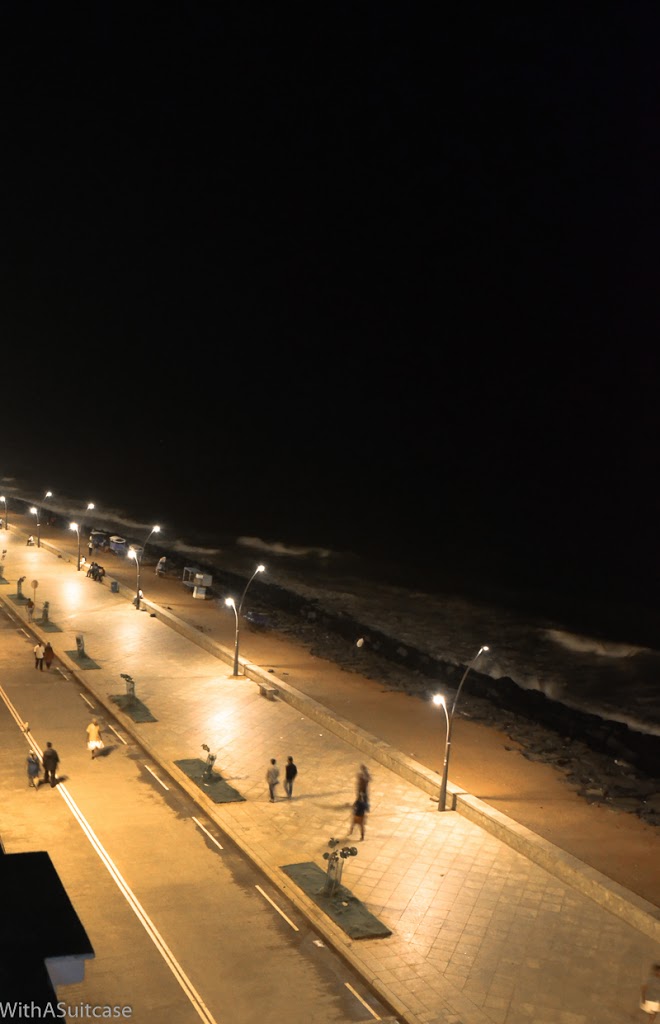 You know what's beautiful about this part of the city? The Promenade. It is completely traffic-free, after hours, over the weekend. While walking along this beach road in utmost composure, we also found some good company in the streeties.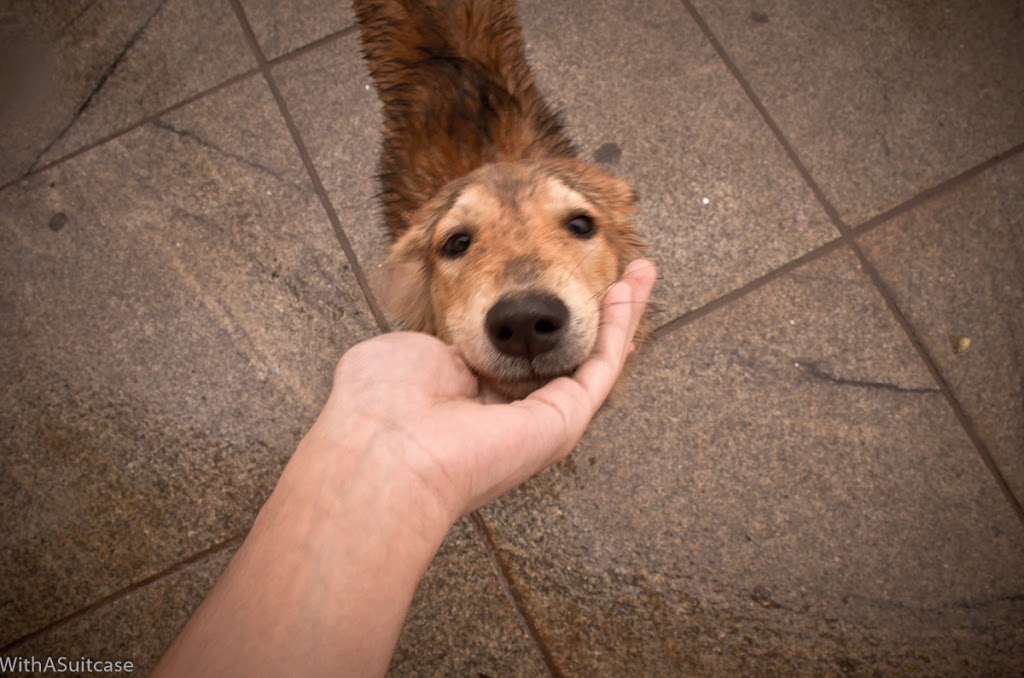 Our hearts always yearn for a sight of the approach and retreat of waves, and on this occasion, heavens, did we have our fill!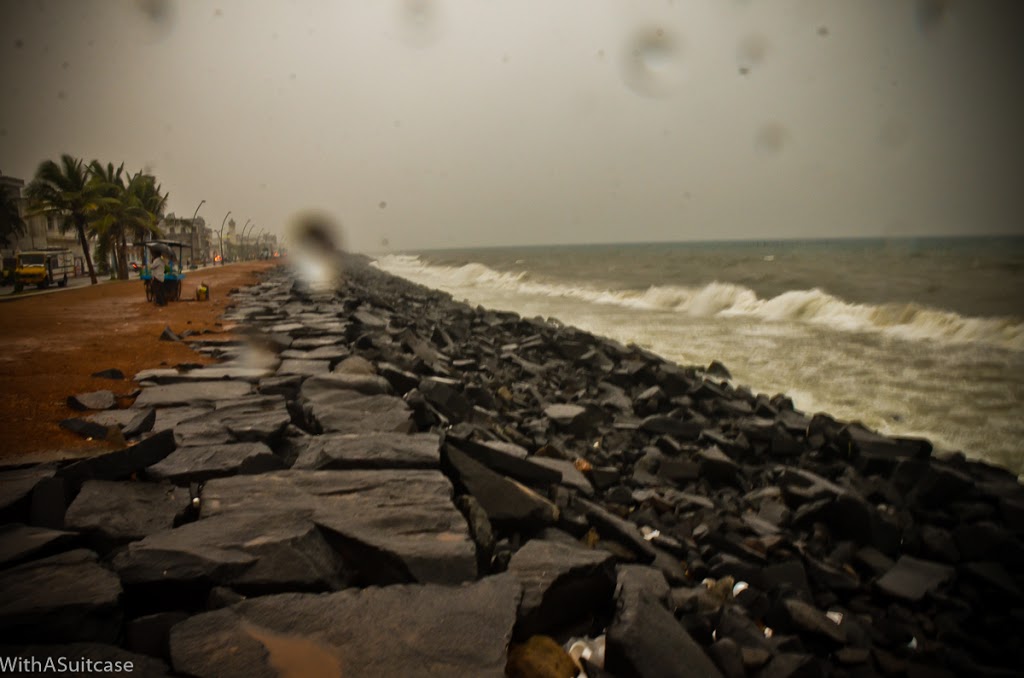 At daybreak, we lounged awhile (blame it on the large breakfast) before actually venturing out. 
Stop number one was the Aurobindo Handmade Paper Factory where we encountered a world of handcrafted goods and spent a few moments secretly nurturing our relationship with stationery! 

It was also suggested we visit The Mother's Ashram, a realm of seclusion, of spirituality, of meditation, of inner peace. 

No trip to Pondicherry is complete without a customary visit to Auroville. So, we headed towards this township, stopped at a cute coffee house, Boulangerie (incidentally serving divine breads), and worked our way up to the Matrimandir.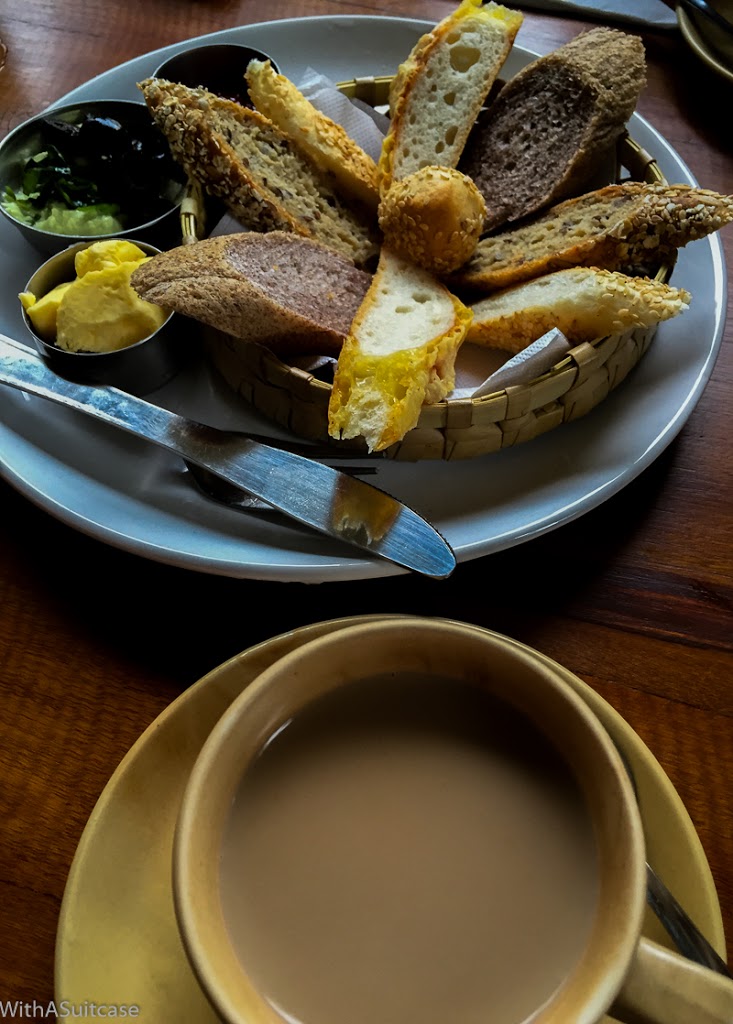 What we witnessed was a magnificent, golden, dome-shaped structure, in a bucolic setting, a touch of sunlight reflecting off its surface.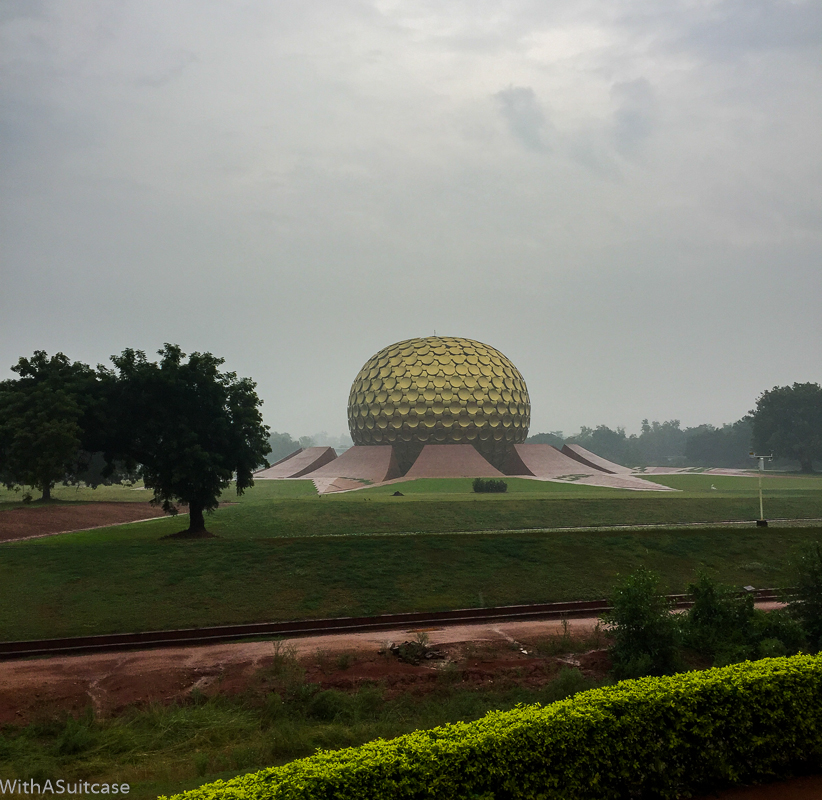 As entry to the inside is restricted, and as the drizzle turned into a tearing rain, we trudged to the exit with fresh, raisin muffins in hand. 

We departed from here feeling the feeling of "Wherever you go becomes part of you somehow."
Photo Credits: Akshar