"And above all, watch with glittering eyes the whole world around you because the greatest secrets are always hidden in the most unlikely places…" ~ Roald Dahl
A smooth drive of 300km from Bangalore led us to the district of Chikmagalur, locally known as Chikkamagaluru, set in the foothills of the Mullayanagiri hills (parent range, the Western Ghats). We were welcomed by a profusion of colours in the region.

Before reaching our accommodation, a small detour to the temples of Belur was warranted. In what is an architectural feat of the Hoysala period, the intricacies and workmanship of this group of structures left us awestruck.

Festooned with an oasis of greenery, River Woods, the homestay was set in midst of unending plantations of coffee, pepper and paddy.

The rustic-looking yet megasized cottage, our home for the night, was indeed lovely. We were served fresh cups of coffee on arrival, the gentle wafts from which were divine in the perfection of the weather.

The River Bhadra runs through the estate bringing an inordinate sense of serenity to its surroundings. We day dreamed by its banks, reflections of trees rippling in the waters that stretched off into infinity.

Unspeakably mellow.
At sundown, we returned to our cottages and dwelled in the warmth of a bonfire and barbeque, telling stories late into the night. Nature, as it turned out, was most benevolent (the winter didn't chill us to the bone)!

In the aurora of dawn, we awoke to trek in the undulating acres of forestland with the Western Ghats by our side.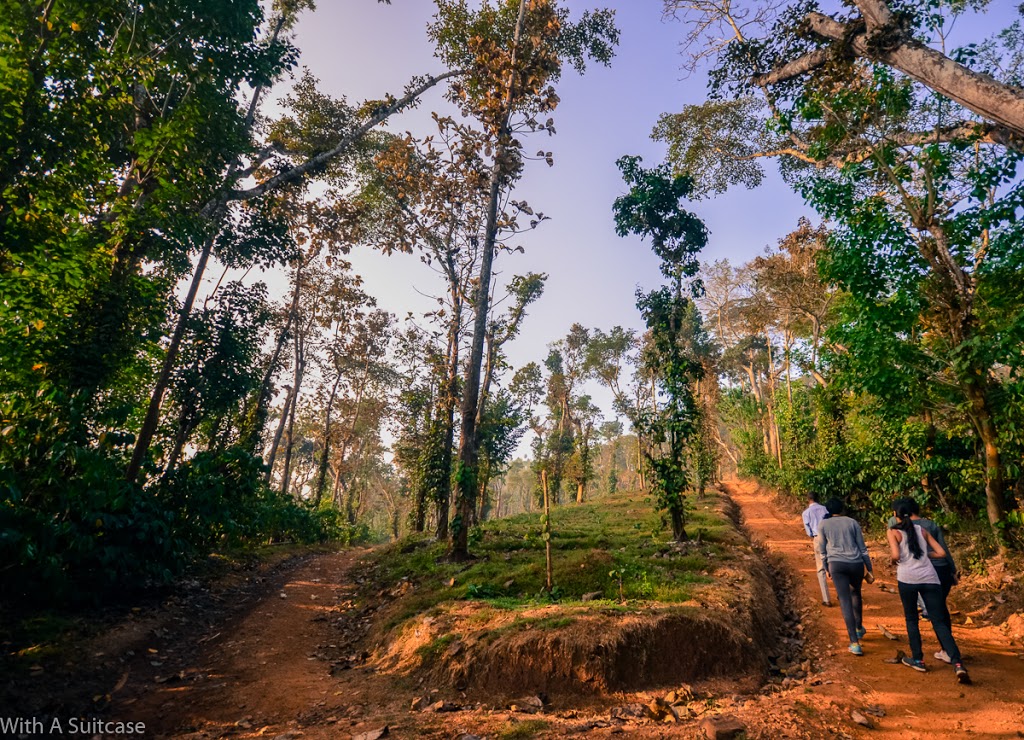 Strutting peacocks, the harmonic rhythm of the Arabica pickers and tales from a town making hundreds of tonnes of coffee annually made, indeed, for a delightful experience.

Three hours later, we were on our way back home.
"As long as there was coffee in the world, how bad could things be?"