Imprinted in northern Arizona's midst is the most majestic sight of them all – the Grand Canyon National Park; a panorama of rockscape, a jewel in the rough, a wonderland.
Late fall, 2017.
Dusk
It was in the final hours of the evening that we entered the south rim of the park via the lustrous Kaibab National Forest. From here, we boarded a bus to Yaki Point, a pitstop on the Kaibab Trail hiking route.
The sun's quick descent below the horizon began. We watched as the patchy light left the 2000-meter deep chasm, and the flat mesas and steep buttes of the canyon silhouetted against the sky.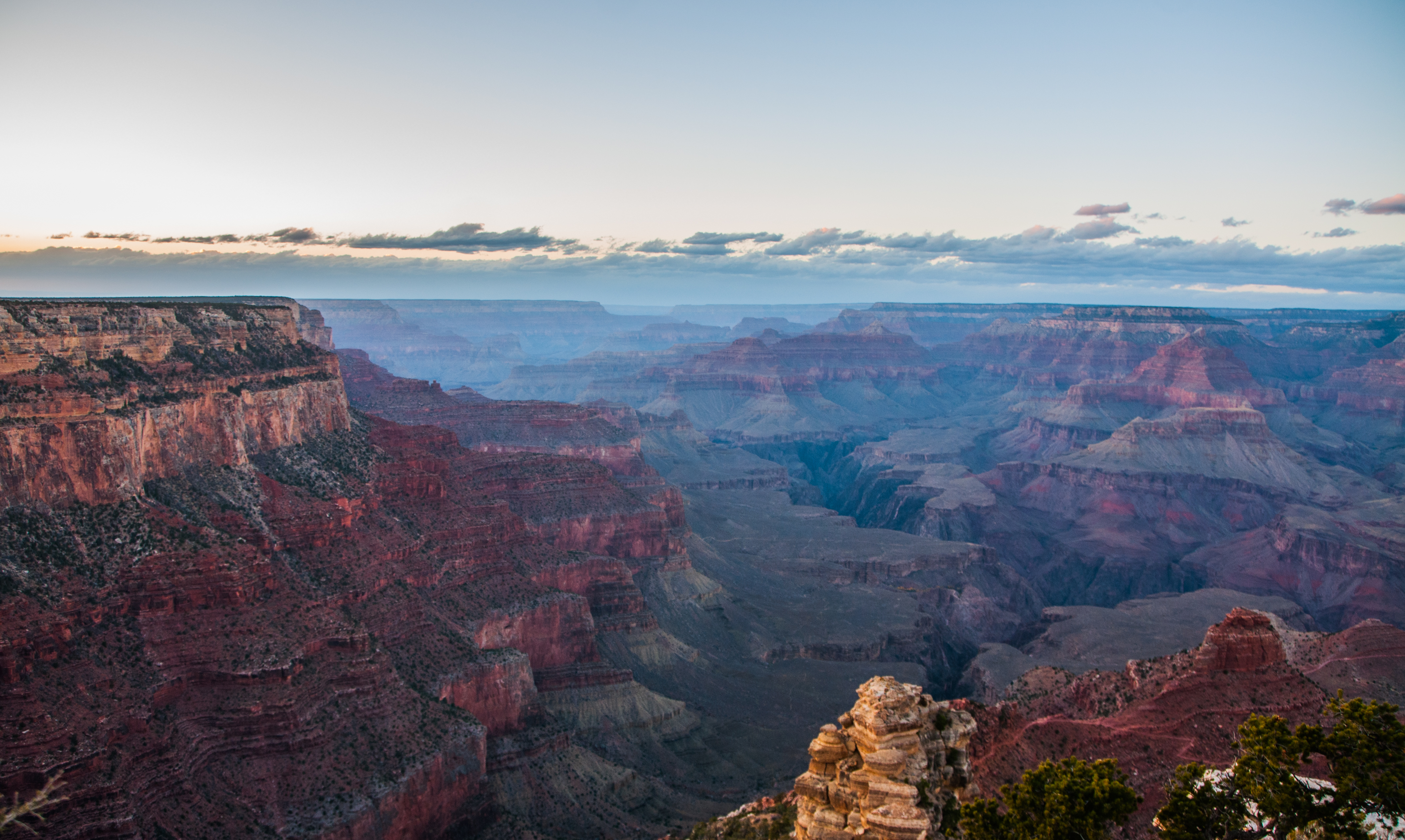 Dating back more than a million years, the Grand Canyon is geologically complex with its many layers. The vivid nuances of reds, oranges and browns are owing to the arrangement of rocks – metamorphic at the bottom (formed by heat and pressure) and sedimentary such as sandstone, shale and limestone on top.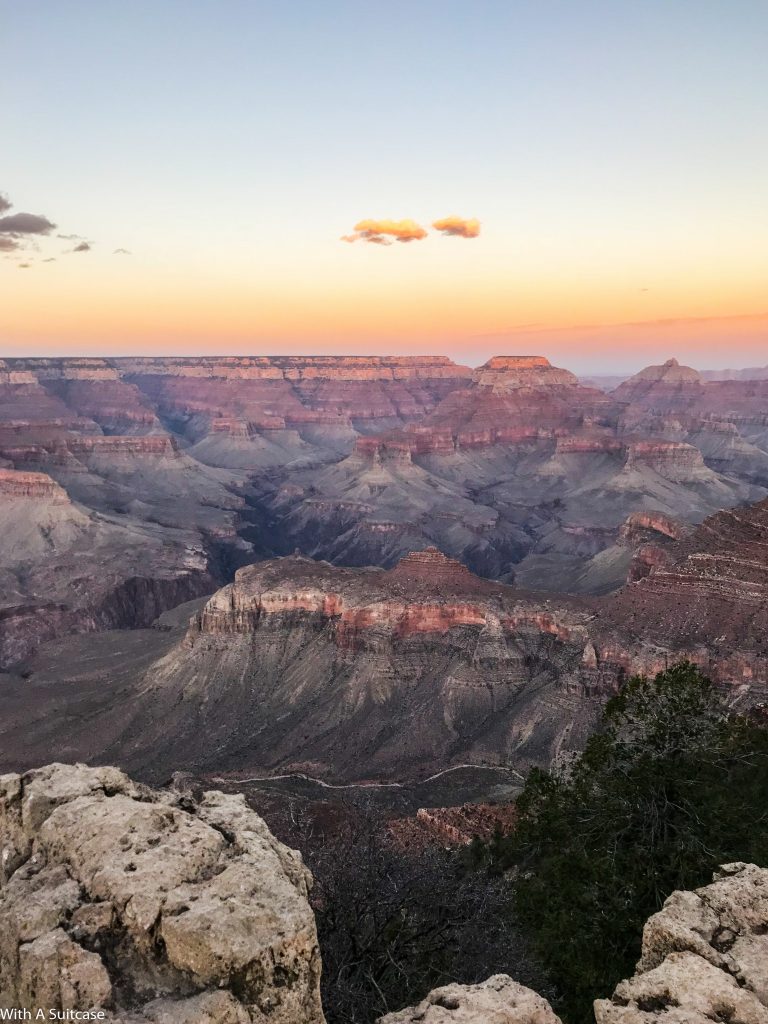 Dawn
We woke to a dark and frigid predawn, ready to hike along the noted Rim Trail set on the edge of the canyon.
But first, sunrise. On arrival of beams of sunlight, the sky looked like it was painted in watercolors, and then, all of a sudden, a golden glow bathed the rugged topography. We witnessed this from the Mather Point vista.
As a game of shadow and light was being played out, we caught a glimpse of Colorado River tumbling in the distance. The great waters of the West.
The sun coursed towards a higher altitude and we continued down the path to the Yavapai museum. Here, a bird's eye view of the canyon awaited us.
The last stop we made was by driving to the Yavapai Point, a profoundly serene spot where the ridges of the ravines below were sharpened by the rays of light. But really, trying to comprehend the size of this monument was impossible – 2000 square miles of tale-laden, glorious land!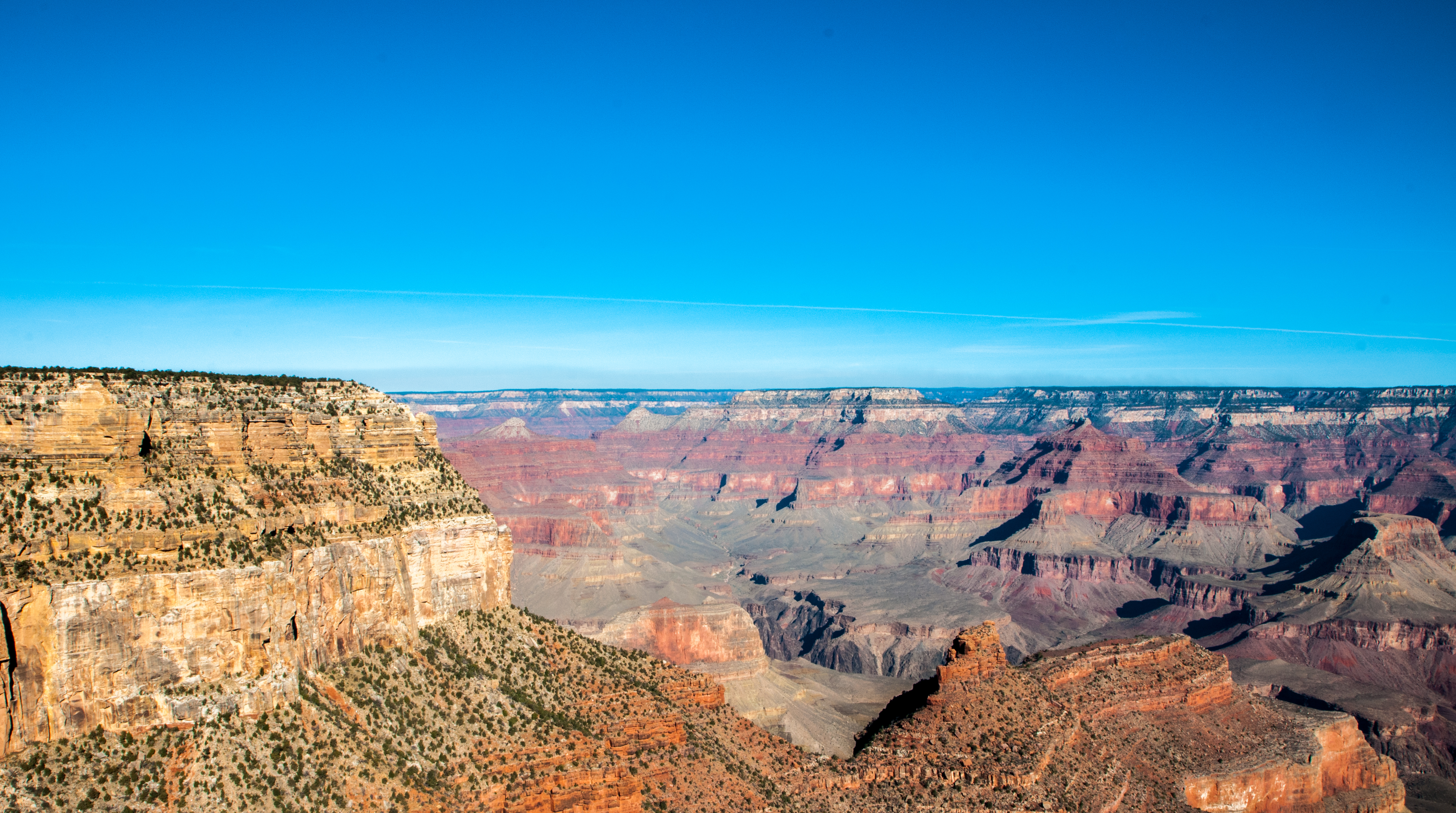 The Grand Canyon was an amalgam of an experience – it led us to marvel, awe, feel, cherish, and be in gratitude for something that kept our place on this Earth in perspective.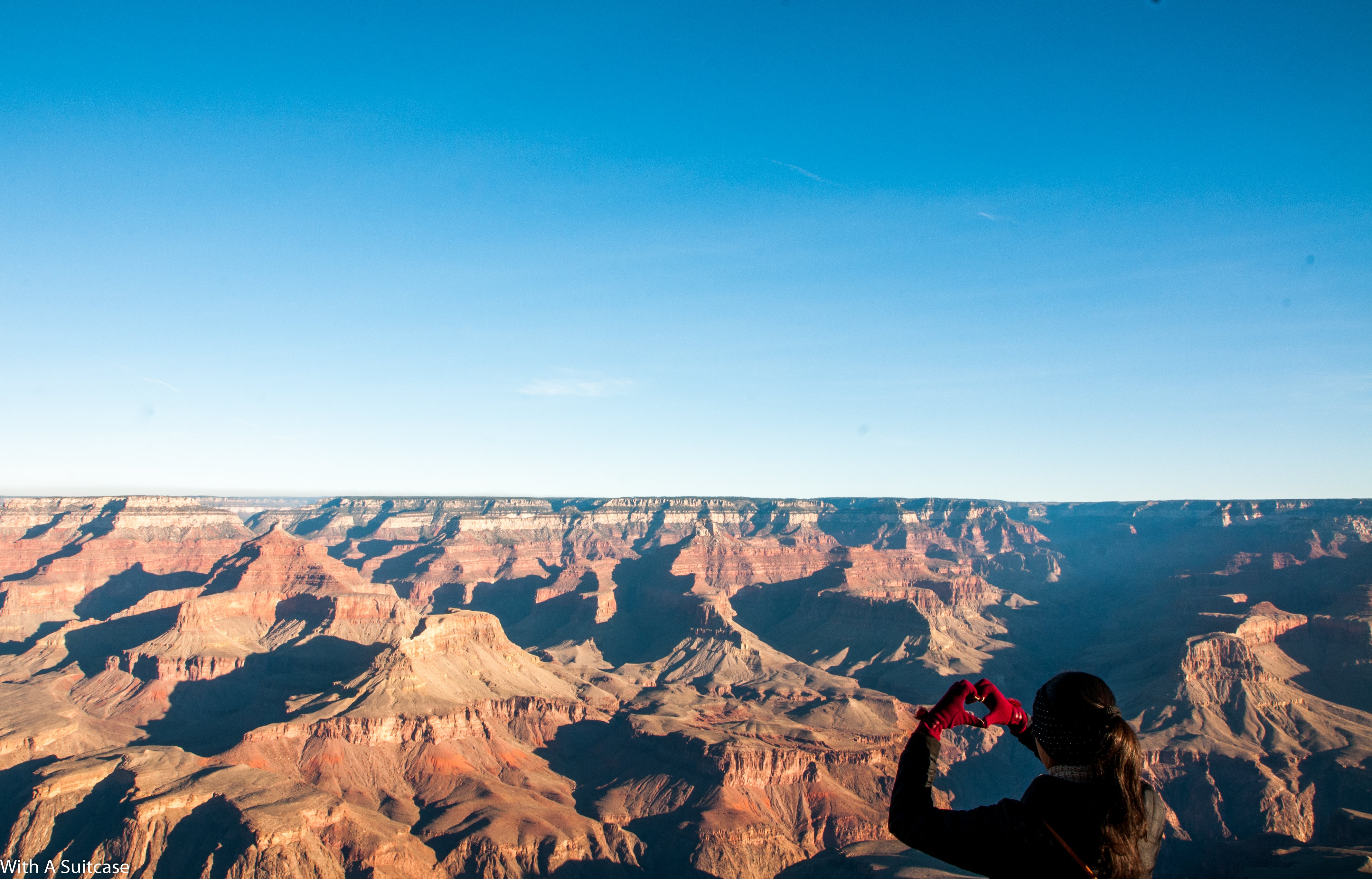 The quiet ride towards Los Angeles (our departure airport) quickly changed to one of excitement. We got another picture-perfect view of the azure Colorado River, just running its course through the rocks.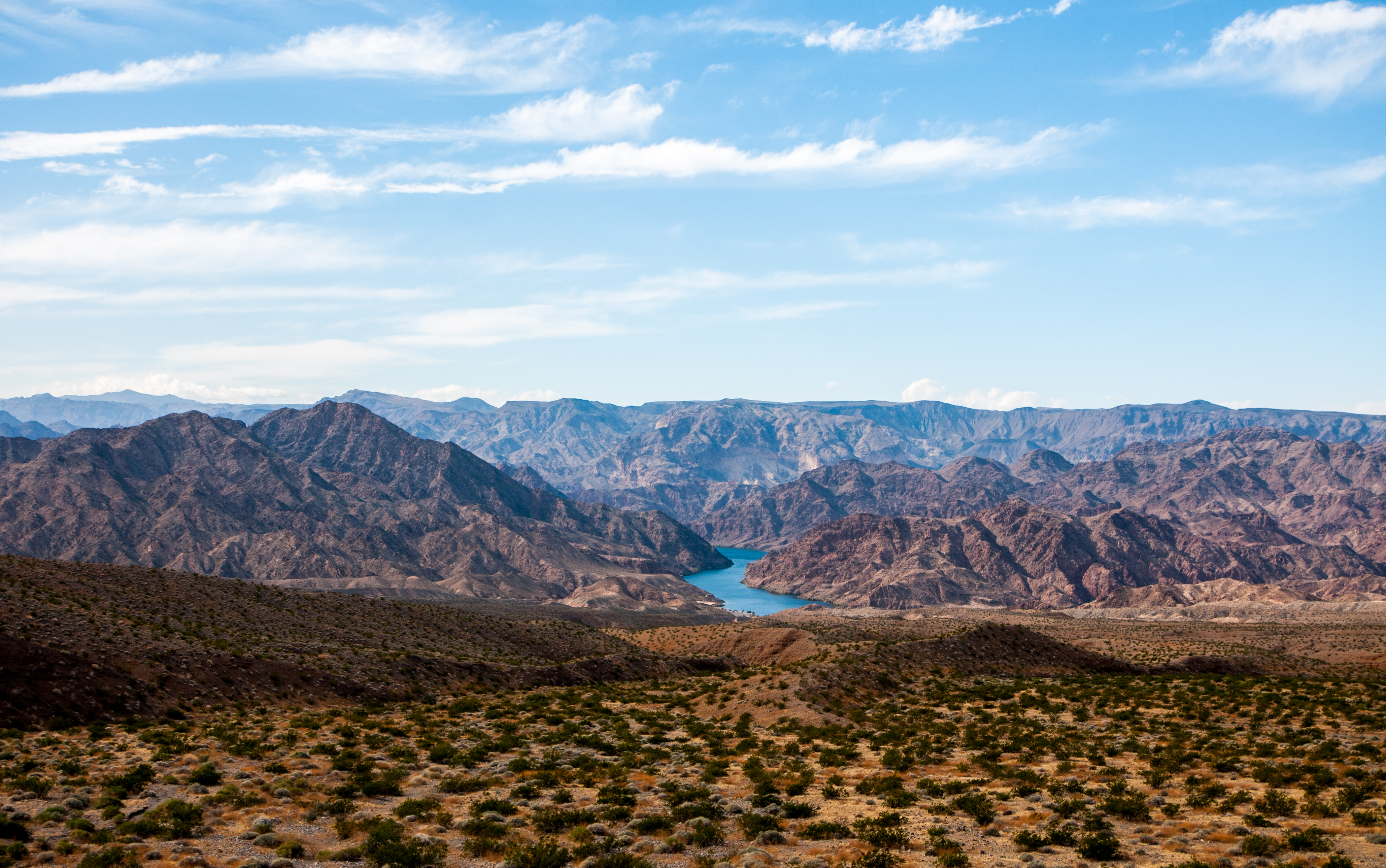 We took the all-American road and stopped at Seligmann, the birthplace of Route 66. An iconic diner with some burgers, fries and shakes awaited.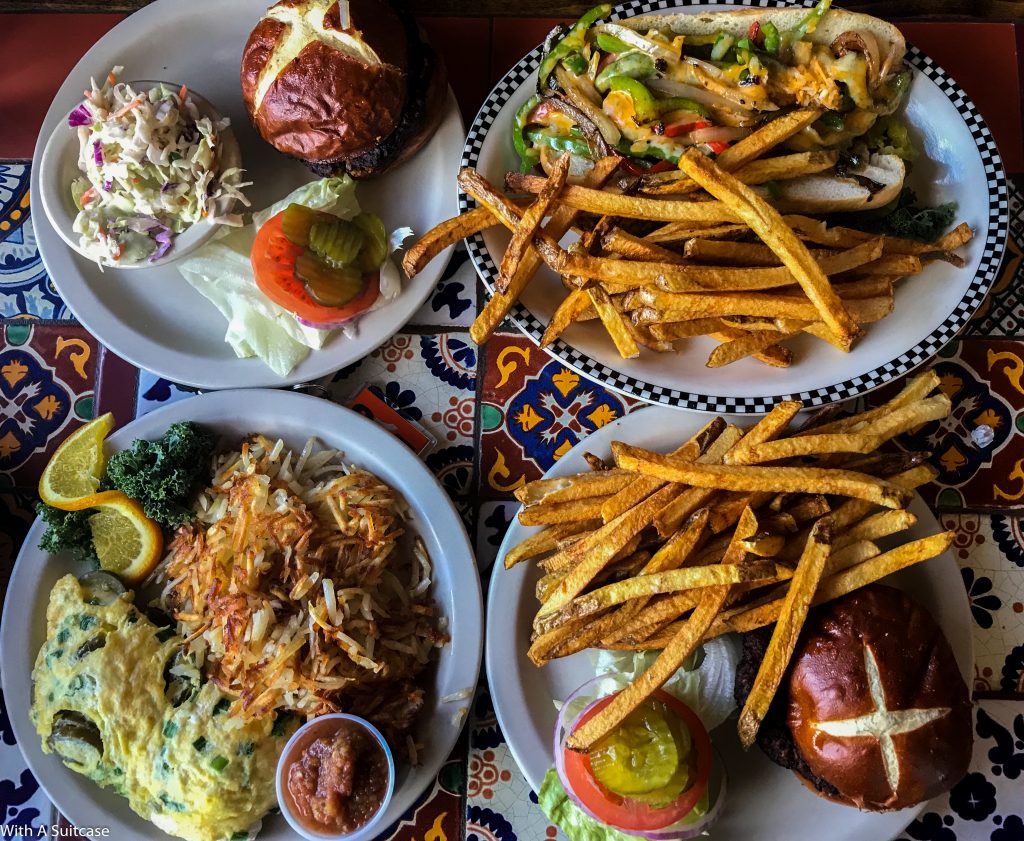 Our ambedo notwithstanding, we ended our adventure with this thought, "Go beyond your little world and find the grandeur of God's world."
WaS Tips:
The Grand Hotel, Tusayan, has clean, affordable and cozy rooms. Also, it is just 7 miles from the south rim entrance.
During any season and at any time of the day, the weather in the park can vary drastically, so dress in layers.
Be prepared to walk long distances as there are some regions which cannot be accessed by vehicles. Carry water in refillable bottles and a snack if possible.
Buy local, Native American handcrafted products at the Yavapai Shop.
Respect and preserve the land by not littering, scribbling graffiti or picking at the rocks in the canyon walls