At first glance, the couplet, comprising personalized (gold lettered!) black and white passport holders, was clean, simple and sophisticated. It arrived in our mailbox in a canvas drawstring bag within a sturdy cardboard box.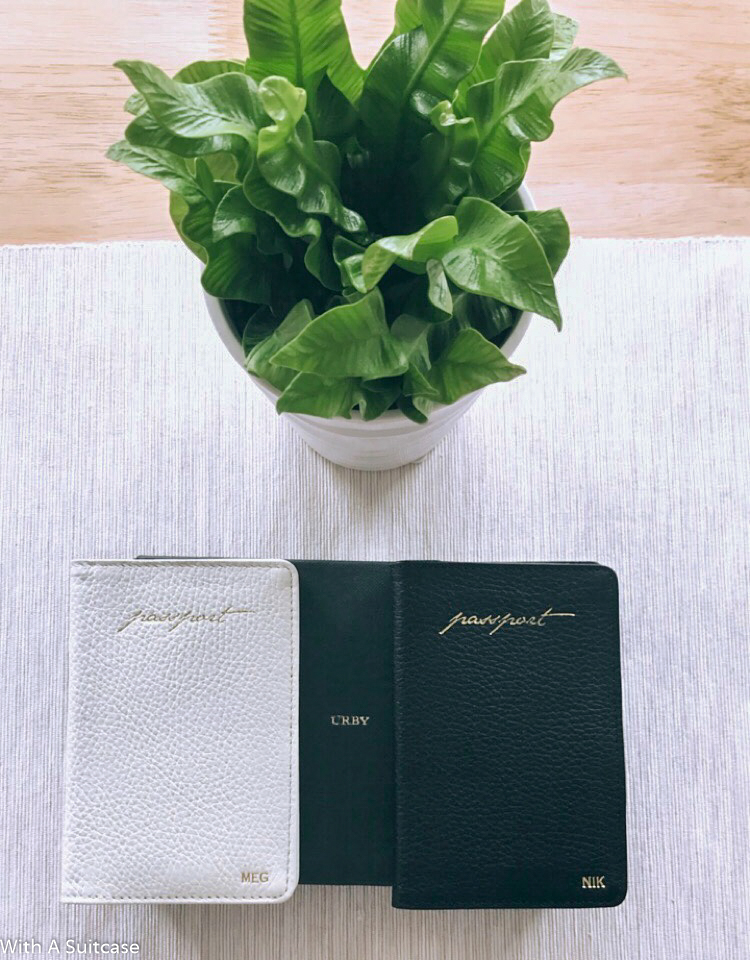 The premium soft leather cases are finely crafted with different-sized slots, open and secured, which snugly fit standard travel documents such as credit/debit cards, business and calling cards, cash, boarding passes and the like. Since the holders themselves are slim and lightweight, it poses no threat in terms of space and weight in your pocket, purse or carryon bag. Also, if you need help with organization (and peace of mind while travelling), these all-in-one cases are your answer!
There are several colours and styles to choose from, and Urby will elegantly customize the product with your name or a travel quote, as you desire. These value-for-money pouches can be gifted on special occasions (will definitely be adored by those bitten by the wanderlust bug!), and are priced at Rs. 1945 for the pair. If this set isn't what you're looking for, the company offers plenty of other travel essentials, which you can find on their website.
Only a little hook for a pen (absolute essential for those long immigration and customs forms!) and perhaps a translucent flap for an alternate identity card will be welcome additions.
All said and done, we're definitely taking these uber comfortable yet fashionable holders on our next adventure, for our passports are screaming to be stamped!