It was not one of those strong, impulsive feelings that can hit two people like an electric shock when they first meet, but something quieter and gentler, like two tiny lights traveling in tandem through a vast darkness and drawing imperceptibly closer to each other as they go.
– Haruki Murakami, The Wind-up Bird Chronicle
I was blindfolded while he executed the plan.

The journey to Coimbatore and then the two hour road trip towards a town called Pollachi, located near the Tamil Nadu-Kerala border, was all collywobbles.
On our anniversary weekend, we arrived at the foothills of the Anaimalai Hills, lodged in the biodiverse Western Ghats, and witnessed a lush, exclusive property –
Great Mount Resorts' Coco Lagoon
.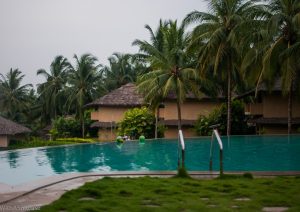 For one who is slightly averse to planning, the 'surpriser' sure did a good job!

On checking into a more than adequate room – with a view of a coconut grove dotting gleaming waters, adjacent to an Ayurvedic spa – the vacationers in us wouldn't budge from our seats in the balcony.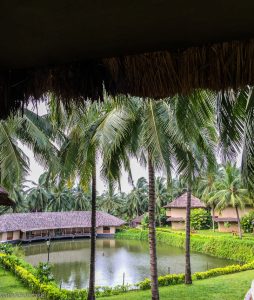 Hours later, we found ourselves in loungers by the pool, reading classic love stories (don't mind the cheese!).

The sky began to cast a deep shade in the sky as we popped our first bottle of Pinot Noir for the evening.


We drank to an eternity of togetherness.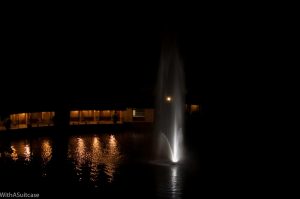 Following an elaborate breakfast the next morning, we decided to head up the hills blessed with a wealth of Asian elephants in the midst of its luxuriant foliage.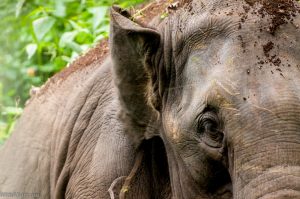 We were also fortunate to see a muster of peacocks fanning their feathers, a plethora of birds darting from tree to tree.