February 2018. The temperature outside was -15C (5F). Sleet was imminent, and it was the coldest winter day we'd ever experienced. Yet a 500-mile drive to one of Canada's most vibrant cities, Toronto, beckoned. But very less compares to a long road trip complete with cheesy popcorn and soul music, right?
"The beautiful thing in the world, is, of course, the world itself."
Located in what is known as the Golden Horseshoe, Toronto is perched on the shores of Lake Ontario, one of the five Great Lakes. We checked into our cousins' quiet apartment in the suburban town of North York, and enjoyed a home-cooked dinner and a good night's sleep before venturing out again.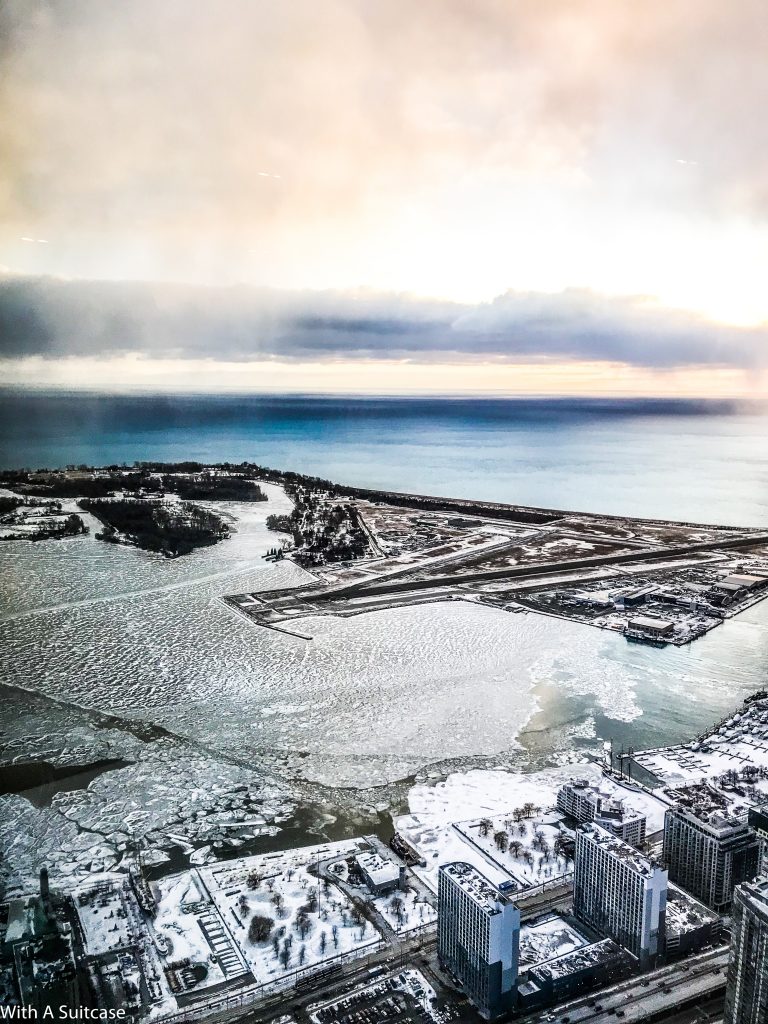 As slender beams of light filtered through the window, we set our eyes on the subway that pit stopped at several of the city's attractions. A combination of trains, buses and streetcars make for Toronto's super efficient public transportation. Not to forget, there are indoor walkways connecting them all! Quickest, convenient and sustainable way of exploring a new place.
"Up till a minute ago it felt so real, but now it seems imaginary. Just a few steps is all it takes for everything to lose all reality."
After a couple of round of coffees at Tim Hortons' (blame it on the sub-zero degrees), we arrived before the doors of Casa Loma, a lavish, Gothic-style mansion. It belonged to Sir Henry Pellatt, a prominent major-general of Canada who was also enlisted in The Queen's Own Rifles.
Waltzing through the main floor of the majestic chateau, the sky-high ceilings of the great hall, the heavily embellished walls of the dining room and the teakwood floors stretched out endlessly, ahead of us.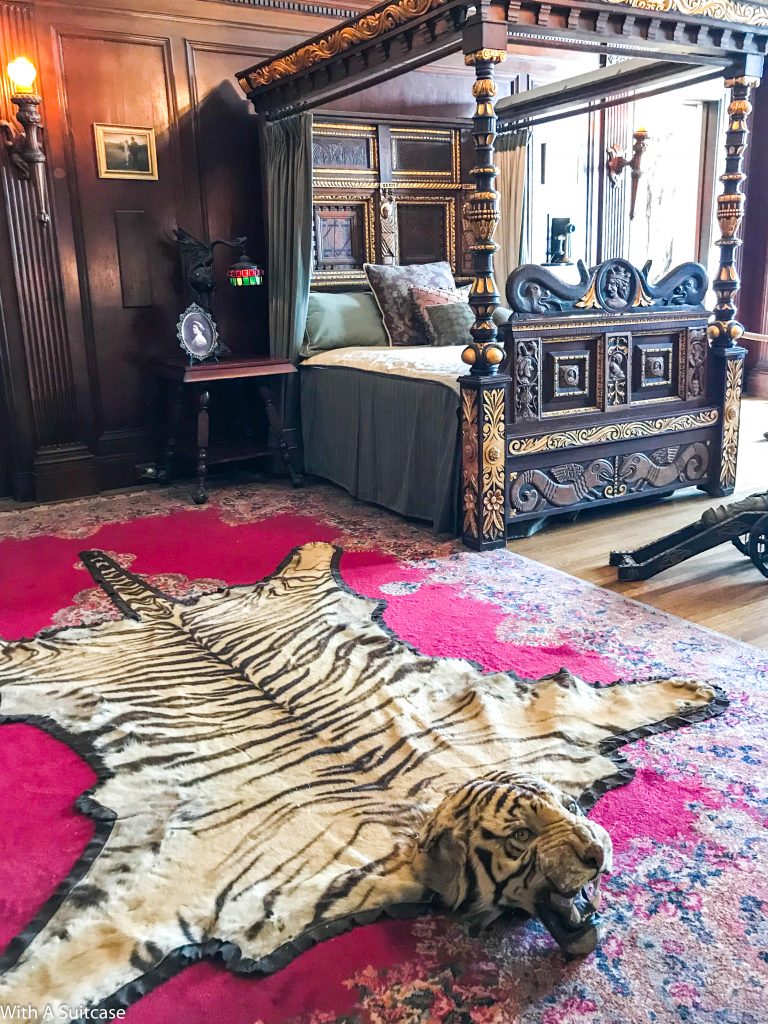 A large library with engraved bookcases led into a temperature-controlled conservatory that consisted of hundreds of tropical plants and flowers, and delicate Italian marble bedecked the walls and floor. Also, the dome housed a splendorous glass painting that showcased the fine craftsmanship in that era.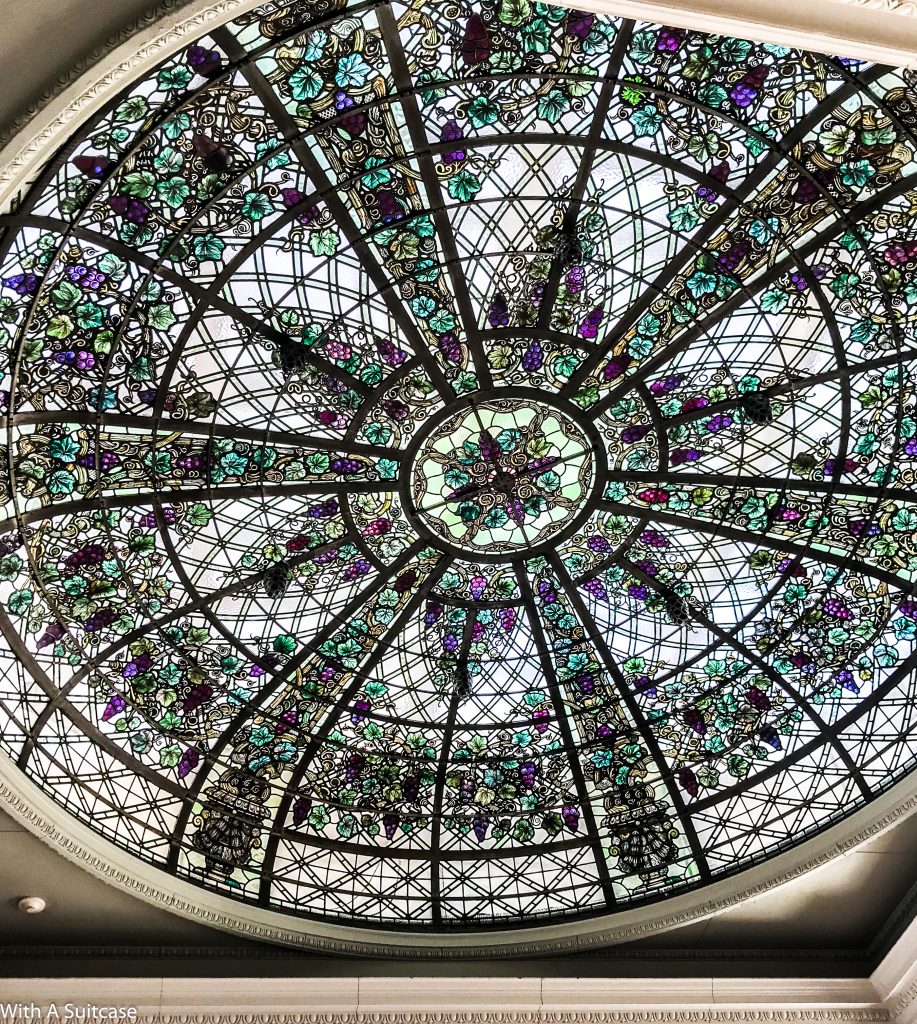 The three-storeyed castle sent us spiraling into a fairytale – the elegant suites, the extravagant baths, and a terrace that overlooked the city's skyline.
We existed in two places at once.
"The real voyage of discovery consists not in seeking new landscapes, but in having new eyes."
It was too cold to be wandering the streets so we resigned to exploring the irresistibly warm buildings instead. After a long commute to Union Station, coupled with a brisk walk, we were squinting up at a 500m structure – CN Tower.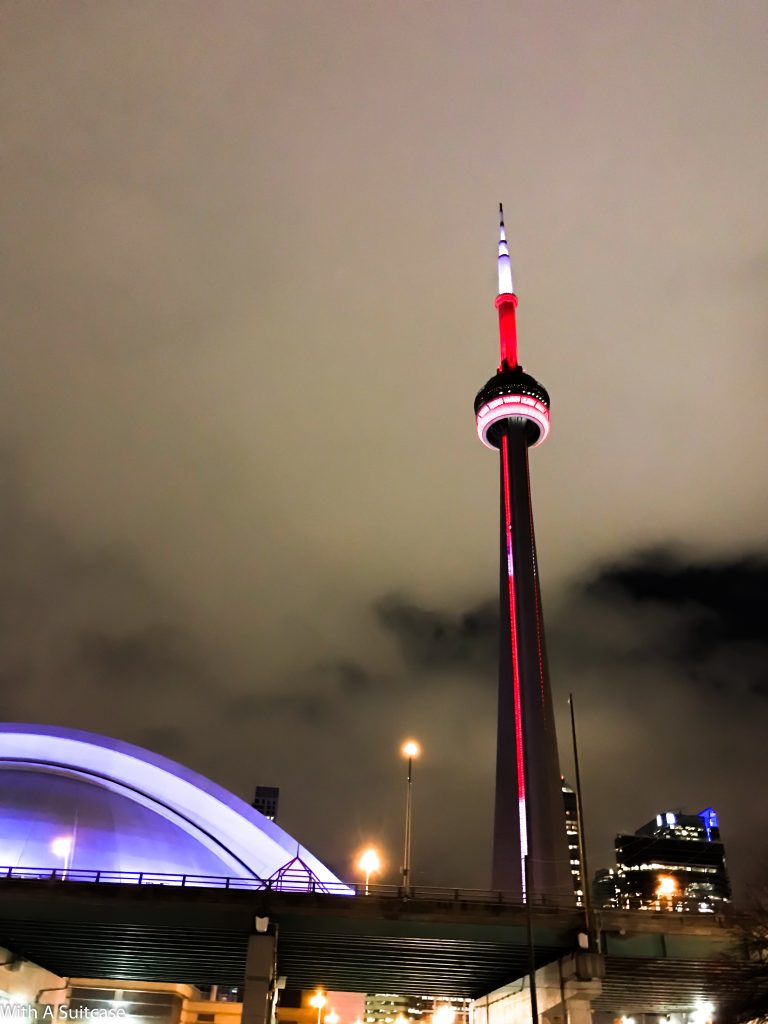 No preconceived notions, we ascended to the top in a glass elevator where a bird's eye view of the great city awaited us.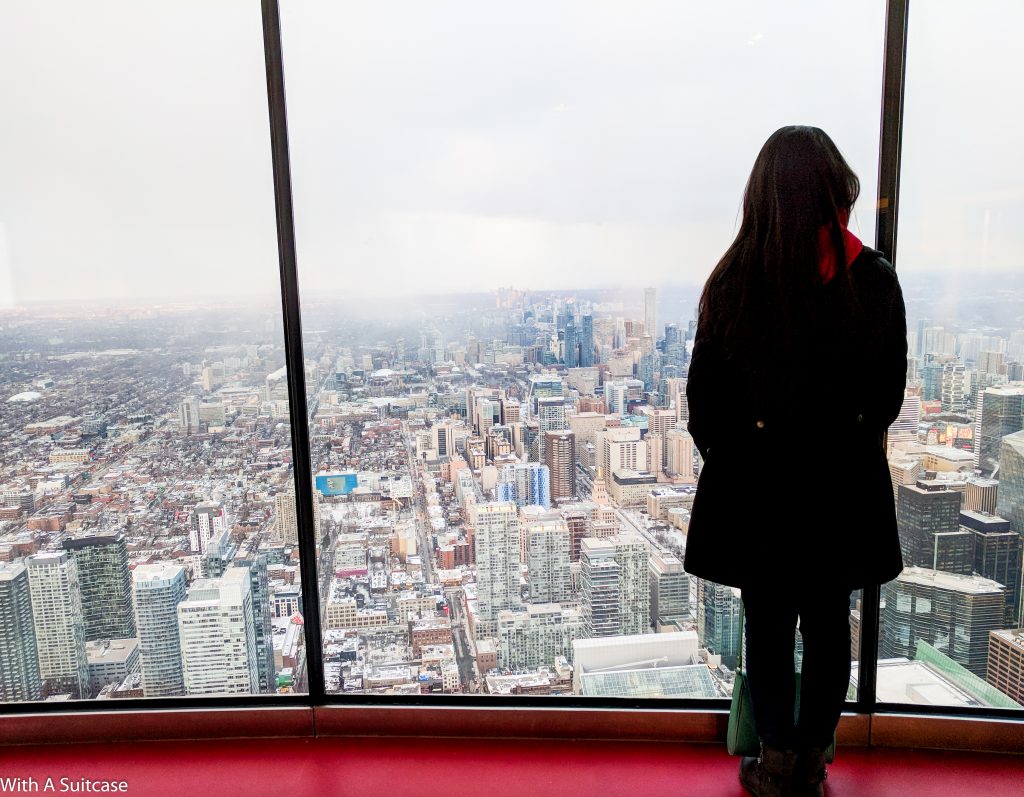 The 'LookOut' was an idyllic setting to watch the soft flakes drifting against the backdrop of a rheumy sunset. As our eyes drowned in the sparkling lights, a polymorphous Toronto unveiled itself to us.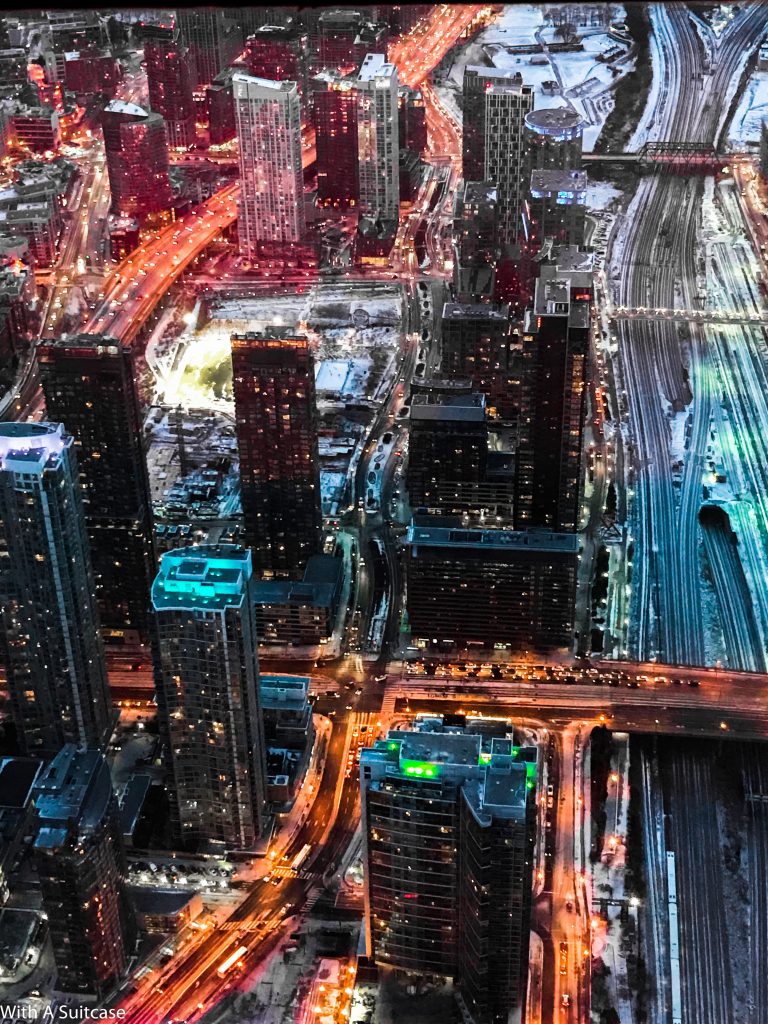 Later, we clambered to another observation platform, the SkyPod. 1500 feet high and a dizzying experience, but there was a mysterious stillness in our hearts. They say under ideal conditions, as far as Niagara Falls in New York is visible.
It was the diversity in vegan restaurants that led us to Kensington Market. We ended up with large bowls of pho at a cute hole-in-the wall called Saigon Lotus, and even larger slices of creamy chocolate cake at Cosmic Treats.
"I felt my lungs inflate with the onrush of scenery—air, mountains, trees, people. I thought, "This is what it is to be happy."
The following day, the world-famous poutine – French fries topped with cheese curd and gravy – was devoured. Whoever said you can't eat fried potatoes for breakfast?!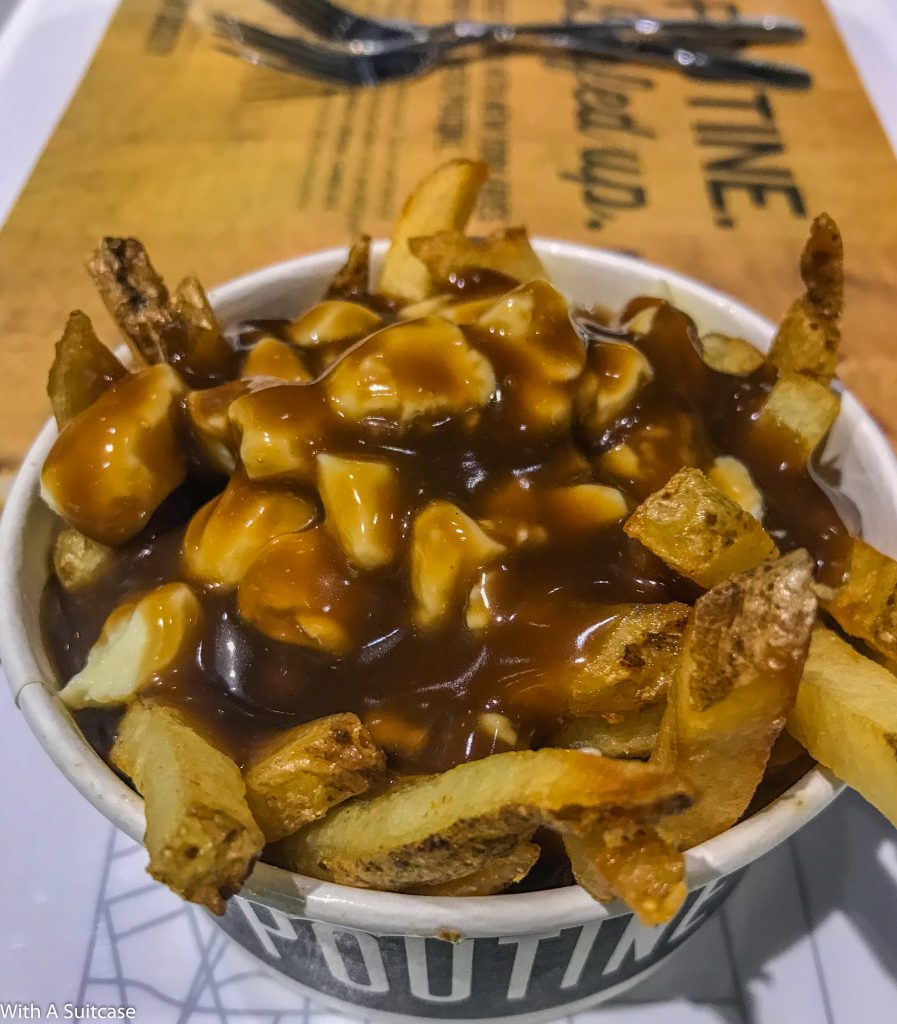 In the fading light, we stopped by Nathan Phillips Square, a bustling fountain-turned-skating rink that was so splendidly colorful by day and so shimmery by night. We sat here awhile absorbing the winter festivities and the vibe that the city of Toronto emanated.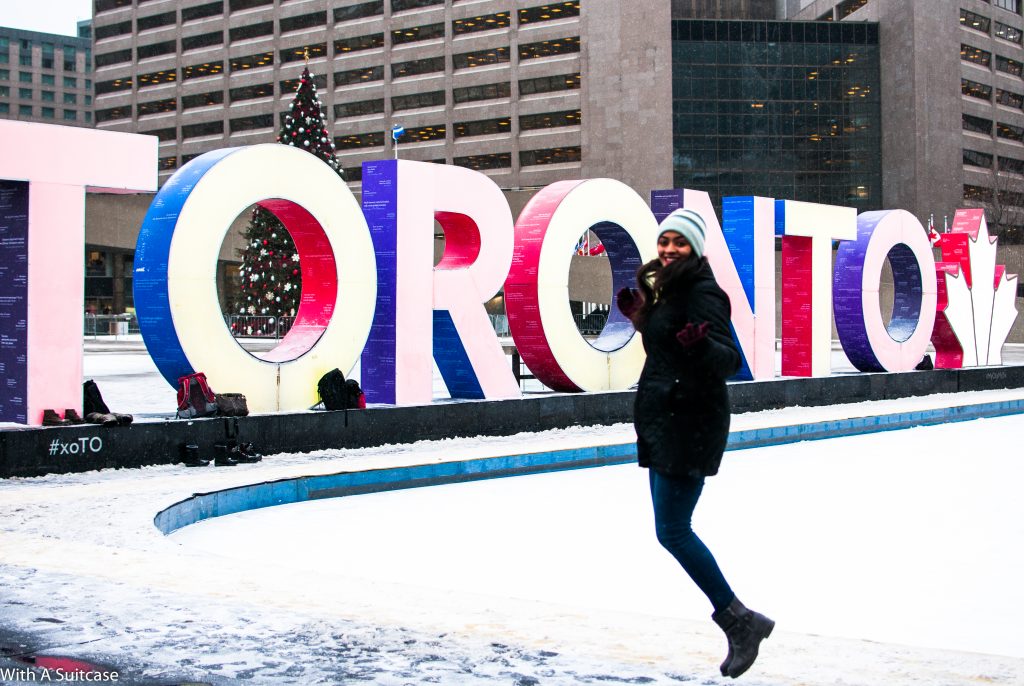 Safe to say, we left our hearts behind in Toronto, and promised to go back there in the summer, to see the city's nuances with new eyes again.
WaS Tips:
Utilizing Toronto's public transportation system is the best way to get around, and very affordable at that. Driving can be unwieldy due to the heavy traffic and minimal parking.
The topmost vantage point from CN Tower is well-worth the visit although ticket prices are a bit steep (pun intended!).
If visiting in winter and the weather's too cold to bear, pop into the Eaton Centre mall. It has tons of eateries and interesting stores (and a train station!). Don't pass up a chance to visit a bookstore called Indigo – it is straight out of a Pinterest board!